Dow Microbial Control Technologies, a division of The Dow Chemical Company, a global leader in microbial control technologies, will participate in the China International Leather Fair. And will launch the world's first new generation of leather fungicides and mildew inhibitors: KLARIX™ 830 fungicide and KLARIX™ 840B mildew inhibitor.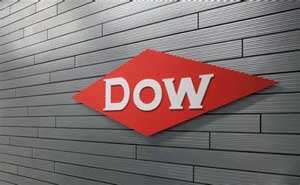 After the launch of BIOBAN™890, a highly effective compound mold inhibitor in 2013, Dow Microbial Control Technologies has successfully developed another innovative technology to meet the market demand in China.
The breakthrough innovation of the new generation of leather bactericidal and mildew resistant products is not only to help leather manufacturers reduce costs and save 10%-30% of the amount of similar products by virtue of its high efficiency.
It also has excellent biodegradability. It can effectively reduce the emission pollution in the leather production process. Help customers to achieve safer environmental protection and sustainable production results. To get a better return on investment.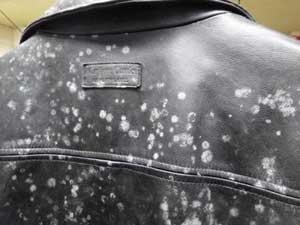 Dow Microbiological Control technology expert team for the different environmental requirements of leather production process in-depth research. According to the characteristics of different leather materials, provide solutions to cope with different microbial damage.
Among them, KLARIX™830 leather fungicide, which is specially designed and developed for leather immersion process, has highly effective bactericidal active ingredients. Rapid action within four hours. The sterilization rate reached more than 90%. Can effectively avoid bacteria, yeast, mold and other microorganisms caused by leather spots and grain surface damage. It can kill up to 99% of bacteria within 30 hours. Truly achieve efficient protection.
In addition, in the same environment, its sterilization effect is also higher than similar products, efficacy is not affected by moisture pH changes significantly, so that the leather texture is stable, safe use.
And the launch of another innovative anti – mildew product – KLARIX™840B mixed type anti – mildew. It contains both active substances. With the dual anti – mildew mechanism, it can effectively and quickly inhibit the common mildew of all kinds of leather.
This anti – mildew agent uses advanced self – emulsifying formula. It can disperse quickly and evenly in water environment. Optimum protection of the treated material. It can also be used in leather auxiliaries. Add ester or coating agent to prevent mildew. Broad spectrum, high efficiency and easy compatibility, complement the BIOBAN™890 high efficiency mildew inhibitor launched at the end of 2013.
The Ministry of Environmental Protection of China has promulgated Standards for Discharge of Water Pollutants from Leather and Fur Processing Industries. Higher environmental protection requirements were put forward for the water discharge control of tannery and fur processing enterprises. And the end market consumer's consumption concept of product safety and green is also increasingly mature and prominent. Based on these changes in market demand. Dow Microbial control technology to the market timely launch a new generation of leather special sterilization and mildew.
It is the most safe and environmentally friendly formula on the market. These product formulations do not contain any prohibited or restricted leather ingredients. And it does not depend on heavy metal media. It also doesn't release formaldehyde. Not only to ensure that the raw materials of leather products from the impact of the processing process. And also avoid the production of harmful substances in the process. Completely harmless to the operator. Fully in line with the latest national standards. Its active ingredients can also be used in personal and home care.