1,3-Dichloro-5,5-Dimethyl Hydantoin (DCDMH)
CAS No.:
118-52-5
Molecular Formula:
C5H6O2N2Cl2
Molecular Weight:
197.04
Structure Formula: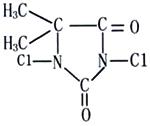 Properties:
DCDMH is a kind of hydantoin. It is white crystal powder. It is also called dichloro dimethyl hydantoin. The DCDMH is similar with BCDMH. For details, you can click here.
Specifications:
| Item | Index |
| --- | --- |
| Appearance | White crystal powder |
| Effective chlorine | ≥ 68% |
| Melting point | 130°C~133°C |
| Drying loss | ≤ 1.0% |
Instant or slow-releasing glanular: 8-30. Instant of slow-releasing tablet:20g, 200g, etc.
Applications:
DCDMH is mainly used as disinfectant and algae killer, killing germs, fungus, virus, algae, liver inflame virus, etc. With high stabilization, high content, bland light odor, slow-release, widely used:
Sterilization for swimming pool and tap water.
Sterilization for aquaculture.
Sterilization for industrial water.
Sterlization of environment for hotel, hospital and other public places.
Dichloro dimethyl hydantoin is mainly used as a water treatment agent, disinfectant, and fruit preservative. It has the characteristics of high efficiency, broad-spectrum, safety, and stability.
Dichloro dimethyl hydantoin is a powerful agent for killing fungi, bacteria, viruses, and algae. After using this product, the water quality can be improved. The ammonia and nitrogen in that wat are reduced, and the dissolved oxygen is increased. And can maintain an excellent population of plankton.
The dichloro dimethyl hydantoin residue can be completely biodegraded in a short time without any environmental pollution. When using this product, it is not affected by the pH value of the water body and the fat and thin water quality and has a slow release and a long duration of effectiveness.
Packing and Storage:
Packed in two layers: non-poisonous plastic sealed bag for inside, and paper-plastic multiple bags or cardboard barrel for outside. 25Kg net each or by customer's requirement.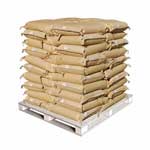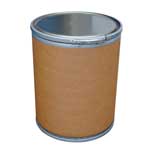 Keep in cool and dry; avoid putting together for fear of pollution. Validity:12 months.
Synonyms:
DCDMH, Dichloro Dimethyl Hydantoin